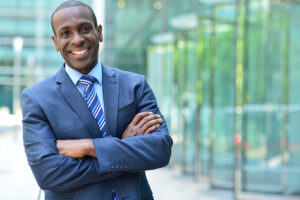 The growth of Africa's youth population has led to an increased demand for higher education, across the African continent, according to ICEF, an international education consultancy. Students in Africa are seeking opportunities in their countries and abroad to acquire skills that will enable them to be gainfully employed. The number of students in sub-Saharan Africa leaving their countries for higher education abroad is growing quickly increasing from 296,395 in 2012 to 374,425 in 2017, a 26% increase, reported ICEF.
A recent report from African Development Bank Group (AfDB), supports projects considered to have the best chance of contributing to economic and social development on the continent, especially those which are also focused on opportunities supporting the rapidly growing youth population.
The AfDB Creating Decent Jobs: Strategies, Policies, and Instruments report recommends:
Investment in vocational training across education institutions and industry
Creation of more apprenticeships for young Africans and employers
Identification through research skills shortages and mismatches in order to better prepare the labor force for jobs based upon market demand
In response, the AfDB has launched a 25,000,000 job creation program to prepare Africa for the 4th Industrial Revolution, called the Jobs for Youth in Africa initiative.
The 4th Industrial Revolution is expected to reduce global employment by more than 800,000,000 (47%) of jobs worldwide through automation and AI. New jobs will be created in the fields of artificial intelligence, robotics, autonomous vehicles, nanotechnology, biotechnology, materials science, energy storage, and quantum computing. The need and demand are high to create educational opportunities that support employment opportunities for young Africans and those that can help to support the business sector have the highest level to succeed, according to the AfDB.
Link for Sponsorship Opportunities: www.bforafrica.com
Accounting training will be offered at two levels:
Accounting Leadership Training

The Accounting Leadership Training Program will be held at the Universal Accounting Center headquarters in Utah.
Certified Bookkeeper Training



The Local Certified Bookkeeper Training Program will be at the partner university premises in respective countries.