Accounting & Bookkeeping Programs
The Professional Bookkeeper program was designed to be agnostic to specific accounting software to properly learn the accounting process from creating the chart of accounts through to producing the financial reports. Experiencing the accounting process in a hands-on way instills a confidence in the accounting model. Doing assignments longhand with 11 different industries also brings in the competencies needed to have a sixth sense within the accounting process. Likewise as a Professional Bookkeeper you learn the relationship of debits and credits in a way that you can later use any accounting software with confidence.
Accounting and bookkeeping courses will be added in the future to keep pace with the rapidly evolving financial technology and regulatory sectors.

Color Accounting, CA
Designed to make it easier to learn the fundamentals of accounting. It is an augmentation to the process that you know so well, and is in no way a substitute or replacement for traditional accounting.
We use color to augment how financial statements are presented, and the graphical format that results (the BaSIS Framework) helps the learner to visualize the Balance Sheet and Income Statement in a more memorable way. There is neurological evidence that most people "do colors" better than lefts and rights and ups and downs. The BaSIS  Framework explains how the
Income Statement connects to the Balance Sheet.
This umbilical-like relationship, once seen, is hugely memorable, and something that even accountants may not have truly 'got' when they studied. There are other more subtle reasons, such as how the colors reinforce the inherent 'duality' that exists in accounting, etc. The utility of colors in this system is profound enough to have garnered patents for its inventors.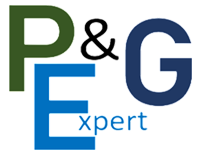 Becoming a Profit & Growth Expert



Learn what the short, mid and long term needs of the business are to build a thriving business that has value. Based on complete financials reports see what can be done to know proactively help the business owner make more informed business decisions.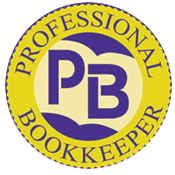 Becoming a Professional Bookkeeper, PB



In accounting, the Professional Bookkeeper™ designation represents person who is proficient in the day-to-day practical application of the accounting process in small to mid-sized businesses.This demonstrates the accountant's expertise and commitment in this profession while providing quality service for their employer or client.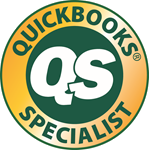 Becoming a QuickBooks Specialists, QS



The Professional Bookkeeper's Guide to QuickBooks is designed to teach anybody how to use QuickBooks. The Universal Accounting ® QuickBooks Training Course has been designed to meet the needs of small business. Learn how to set up a company's accounting books and build its accounting system from scratch, just like you would in real life. All other "how-to" QuickBooks courses begin with an existing company and its accounting data and use that data to teach you the program.
In the Professional Bookkeeper's Guide to QuickBooks, you create several company accounts and put in their accounting data from scratch. You then work with this data so you get the complete picture of real-world QuickBooks use.