Universal Accounting International, Inc. has been established with highly experienced member organizations to spearhead this initiative. The consortium includes a leading provider of accounting and bookkeeping training services, international education, personalized learning, creative problem solving development and former World Bank leadership.
Participating organizations include:
Universal Accounting Center, the largest bookkeeper training company in the world
LPI Learning, a leading provider of global education programs and personalized learning systems
Fundware, one of the oldest businesses in Africa, with a footprint in 45 of the 54 nations
On the African continent, Universal Accounting International, Inc. plans to establish offices in Accra, Ghana and Nairobi, Kenya, as well as an African based Call Center to support this initiative. Additional country offices will be opened across Africa as the accounting training program is expanded. Over time, we plan to bring Public, Private, Tertiary and Donor partners into the consortium to support this initiative.
The need and demand are high to create educational opportunities that support employment opportunities for young Africans and those that can help to support the business sector have the highest level to succeed, according to the AfDB.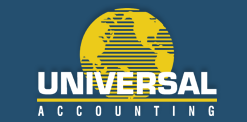 Universal Accounting
At Universal Accounting®, we're driven to equip individuals with the education, skills and confidence needed to enjoy a successful career in full-charge accounting, bookkeeping and tax. Universal Accounting Center helps individuals start and enhance their careers in accounting and tax so that they can receive the promotions that they deserve and earn what they are worth.

LPI Learning
LPI Learning programs encourage participants to learn about the world around them, inspiring them to make it a better place through life-changing educational experiences. LPI Learning offers innovative global education programs that provide our participants with a competitive advantage, to enable them to succeed in the 21st Century.

Fundware
Fundware is currently involved in several projects in Africa including projects in education, healthcare, mining, and accounting.

The GeoVisions Foundation is committed to helping individuals worldwide to develop global skills to succeed in the twenty-first century. The GeoVisions Foundation is a 501(c)(3) public charity supporting global volunteer efforts and work abroad opportunities. Donations to the Foundation may be tax-exempt.